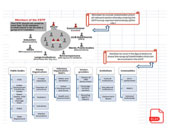 Stakeholder Analysis Tool
This tool guides the identification of stakeholders for the formation of the city sanitation task force. It allows the ULB to identify relevant stakeholders from all sectors of sanitation and cross-cutting sectors, as well as gives an indication for their role and type of participation within the CSTF.
SFD Graphic Generator
This tool guides the user as to how to make the SFD. The SFD gives a clear picture of how wastewater and faecal sludge management services are delivered in a city. It is an easy-understood advocacy tool that can be used to support decision-making on urban sanitation planning and programming.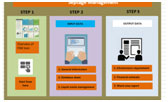 Rapid Assessment Tool
This tool highlights the infrastructural and financial requirements based on data pertaining to number of properties dependent on OSS and the quantity of sludge generation etc. A ward-wise report is generated by this tool, indicating the number of on-site facilities to be cleaned in the ward on monthly basis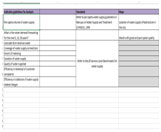 Data Analysis Tool This tool allows the user to identify data gaps in one's city through the comparison of relevant benchmarks/national standards for each sanitation sector. In addition, the tool also guides the user on how to conduct spatial analysis and identify gaps subsequently.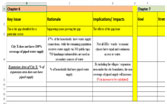 Citywide Issues Tool This tool allows the user to formulate clear and relevant key issues and its supportive rationale. It also allows the user to formulate the goal, strategy and action plan for each key issue. It provides an overview or snap shot of the city's strategy towards citywide sanitation.
Surveys Households Gram Panchayat Institutional Users are provided with guided templates for conducting surveys at different levels. They are in editable form, can be downloaded and edited/modified according to one's city context.