Formulate Strategies
7.1 Converting Issues to Goals and Strategies
A "goal" can be defined as the desired result or outcome of an action. Hence, each issue identified needs to be addressed by creating a desired outcome. In order to make an effective Goal the following criteria should be adopted: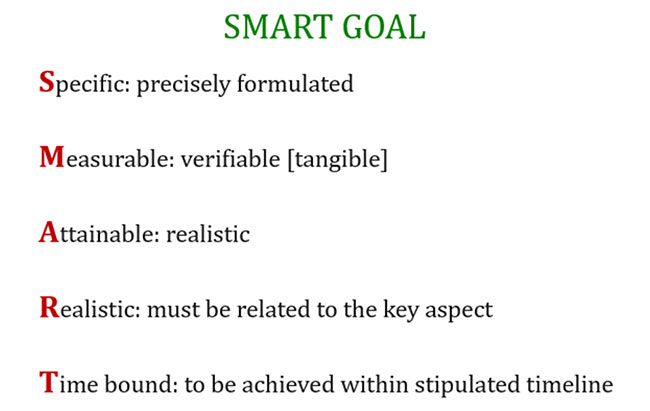 Example of converting issues to goals as follows:
Key Issue

Goal

Criteria

Insufficient collection & transportation due to lack of infrastructure and institutional mechanism, leads to uncontrolled dumping, burning & littering (open area, storm water drains, roadside) across the city

100%coverage of door-to-door waste collection and transportation from HHs, institutions and commercial establishments to achieve litter free city by 2019

Specific
Measurable
Attainable
Realistic
Time bound
1. Similarly, refer to the excel sheet saved as "Citywide issues", created in Step 6.
2. With reference to the Key issues in Column B, create a goal with the above criteria in Column G.
Do this for each sanitation sector.