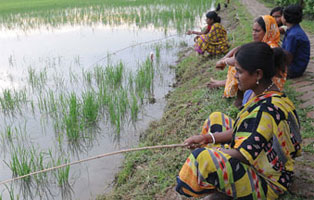 Sundarbans, straddling both Bangladesh and India, is a fragile ecosystem, and one which is extremely vulnerable to climate change. Despite the wealth of information available on the region, there is little understanding of how various impacts will hit and are hitting lives and livelihoods.
In the Indian part of the Sundarbans, what compounds these impacts is the severe 'development deficit' that the region is saddled with.

CSE has done a comprehensive analysis of the climate change impacts, vulnerability and adaptation needs in Indian Sundarbans. The report was released in Dhaka on December 28, in a function jointly organised by CSE and the Bangladesh-based Coastal Development Partnership.